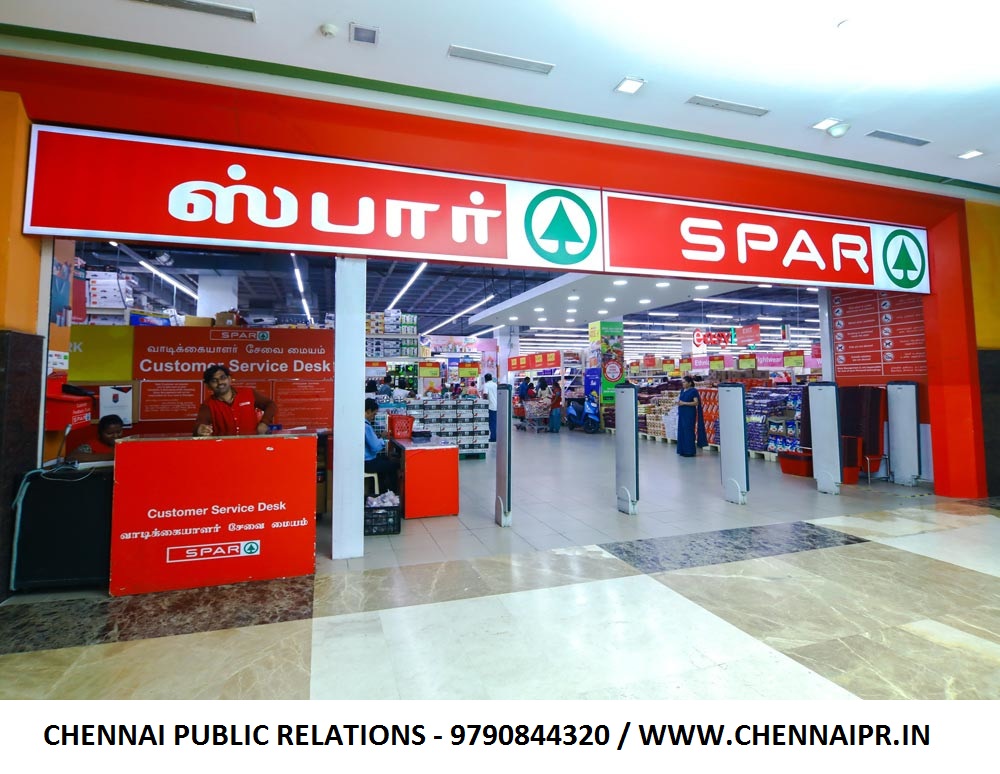 Chennai: SPAR Hyper market is hosting its annual"Season of Joy" for the fourth year this time. This season of Joy Showcases a wide range of exotic fish & meats with varieties such as turkey, rabbit, quail, Atlantic salmon which is in line with the ongoing festival Cheer. There is a harvest festival celebrating the varieties of rice recently harvested from different regions of the country. The fest has only got bigger and better with more than ten specialty mini fests including an 'egg festival' with over 20 varied varieties of eggs from country eggs, quail eggs, double yolk eggs and more. There is an exciting winter fest with great deals on blankets, warmers, apparels, and thermal wear. What's more there is a "Cash Back "offer where shoppers can get a 10% Cash back on their shopping value which can be used in their next purchases. Unbelievable but true!. The lifestyle company has issued its lifestyle press release.
SPAR also has a live kitchen at their stores where expert chefs will visit the stores during the fest to toss up a few delicacies for customers visiting the store. The "Season of Joy" fest is on all the way up to the 15th of January across the SPAR Hypermarket stores in Chennai.
Speaking about the 4th annual "Season of Joy" fest, Vipin Bhandari – MD & CEO, SPAR Hypermarket, said, "During these COVID times, we have made implementation of safety and hygiene measures across all the stores as the primary focus area. Additionally, we have designed this year's carnival to be bigger and even more special because we really want our customers to enjoy their year-end and year beginning shopping. We want to ensure that with the concern on COVID, we make our customers feel truly happy with the safety, experience, and the value available at SPAR. We truly hope to lift the spirits of our customers as they ring in the festival period."
About SPAR Hypermarket
SPAR Hypermarket is part of the Landmark Group, a multinational conglomerate involved in retailing of apparel, footwear, consumer electronics, cosmetics & beauty products, home improvement and baby products. The Dutch brand SPAR is the world's largest voluntary retail chain with over 12,000 stores in 40 countries worldwide and meets the needs of over 13 million consumers every day. SPAR Hypermarket in India is the result of a license agreement between the Dubai-based Landmark Group's Max Hypermarkets India Pvt. Ltd. and SPAR International. In India, SPAR Hypermarket operates over one million square feet area across 24 stores in nine cities, including Bengaluru, Mangalore, Coimbatore, Hyderabad, Delhi, Ghaziabad, Gurgaon, and Chennai. The average store size is 40,000 sq. Ft. and, between its 24 stores, SPAR serves over 45 million customers annually. The retail chain crossed revenues of Rs. 1,500 crore last year and has been clocking double digit growth of late.